Penis Lengthening

Can Be Simple and Safe



Penis lengthening, getting a bigger cock, penile enlargement, "male enhancement",.... They are all the same thing.

Do you really want a bigger penis?

Well, you can have one. And, it's nobody else's business why you want one. If it will make you happier, go for it!
Just Don't Ruin Your Shaft
In The Process


Penis lengthening is really no different than any other cosmetic body modification: a rhinoplasty (nose job), breast enhancement (boob job), face lift, or hair coloring.

If penis lengthening will really make you happier, then why not?

There is only one question most men forget to ask: "How can I do it safely?"

Yes, there are a number of ways that penis lengthening is possible.

The problem is: Most of them are risky because you can easily damage your shaft when you do them.

Jelqing, penis exercises, weights,... They all are capable of making you bigger. And, unfortunately they are all risky.

Why?

Because if you pull too hard you can damage your shaft. Permanently.
Is There A Safe Effective Way
to get
Real Permanent Penis Lengthening?


Actually, yes there is.

Correct stretching with a high quality traction device.

The exact same method used to straighten a bent erection can be used for penis lengthening.

Done correctly, traction is Safe AND Effective.

The modern penile traction device was actually invented by a penis surgery specialist. Dr. Jorn Ege Siana. The year was 1994.

He invented the device to keep a man's shaft straight after a penile surgery. Usually a surgery to correct a severe bend.

He soon found the device could straighten a bend without the surgery. He then found that continued use of his device could actually achieve permanent penis lengthening.

Even today, correct penile traction is still the Safest and Most Effective method of penis lengthening in the world.
Is
3 Inches In 6 Weeks!
Possible?


I often see advertisements for enlargement devices making some pretty outrageous claims. Such as: "Gain 3 inches in just 6 weeks! Guaranteed."

Wow!!

Sounds great to me! Do you agree? Three inches!

You've seen the adds. So it must be true. Right?

It's nonsense. Pure nonsense. And, not a reality for a normal man.

I'd love to be able to tell you it's true. But, I can not.

Yes, if you currently get weak erections, and you have a monster cock to begin with, when you get normally hard erections again, they may be 3" longer.
But, not for a normal human being. Forget about it. It'll never happen.

If it were really that easy, don't you think every guy would have a 10" cock by now? Am I right? And, why wouldn't men have 30 or 40 inch cocks in 60 weeks?

Do you see what nonsense that is?

I don't know how they get away with those ads.
"Yes. If you are of normal size,
you can probably gain an inch or so. In six months to a year."
But, what is wrong with another solid inch of throbbing steel? (OK. That's a bit of a dramatic description....) Could another solid inch make you happy?

An extra inch is really a lot more when you see it. A permanent new inch. Could you be happy with that?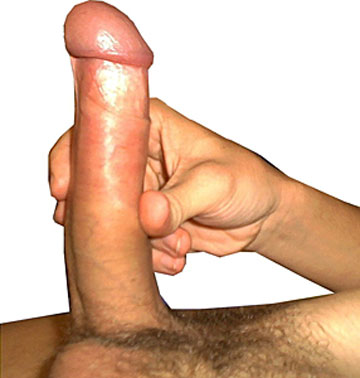 Don't Injure Yourself


If you want a bigger cock, you don't want one that's deformed, or purple, or messed up in any way from the process. Am I right? Of course.

OK. So, let's get back to safety.

Penis lengthening through constant stretching is very possible.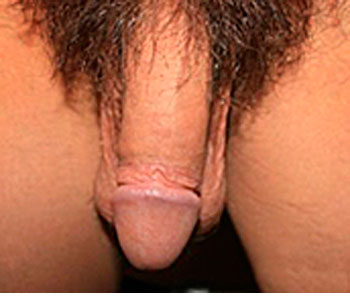 before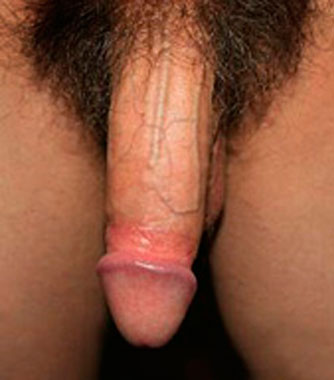 after
In fact:  Men have been doing this successfully for thousands of years.

The biggest problem is that these days we are in a hurry. For most everything.

Did you know that the original documented method of penis lengthening dates back over 2,000 years?

Yes, in the middle east men would tie stones to the tip of their shaft and sit on a rock somewhere staring out at the horizon for half a day. EVERY day. For years.

Who has time (or the desire) for that??
But, lots of men want bigger penises.

So, now we see advertisements for all sorts of "male enhancement" devices and techniques. Beware! You can get yourself into some serious trouble with many of these things.
Even if you jelq by hand (often called: penis "exercises") with no device, you can still cause some very serious and permanent damage.

Yes, if you jelq slowly, sanely, and safely for 45 minutes to an hour each day, you can get some decent results. In a couple of years.

Who has the patience for that?

So, we try harder. And, harder. And, harder.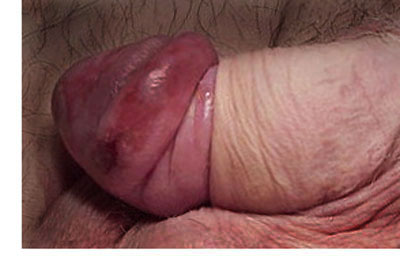 Soon, many men are jelqing so hard that they are breaking blood vessels in the crown of their shaft. It turns purple. AND, for most men, their crown never returns to a normal color again. Sensation is lost. For some orgasms become very difficult or impossible.... Sound good?
What Is
The #1 Penis Lengthening Method
In The World?



That's why correct traction is not only the #1 medically endorsed and recommended method of all Peyronies disease treatments, it is also the #1 method of penis lengthening in the world.

Traction, correctly done is very safe. And, effective. It will give permanent results.

Why?

Because you are applying a measured amount of stretching to your shaft every day. For a sufficient length of time. You limit the amount of stretching. You don't over pull. And, you pull for an ample length of time.
When you are look for natural male enhancement as well as the Safest and Most Effective male enhancement, correct traction is the #1 choice worldwide.
"Over pulling, and, pulling too hard
 are the #1 factors in penile injuries
during penis lengthening."
Yes. Trying too hard can be a disaster here.

With a high quality traction device that is correctly used, you won't ever pull too hard.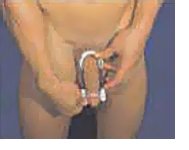 You simply put the unit on in the morning. That takes about one minute.

You wear it under your clothing during the day. For about 6 hours. You go about your normal activities. No one even knows you have it on.

Then in the middle of the day, you take it off. That takes about 30 seconds of your time.

It's just that easy.

If you do this day after day for a sufficient number of months, you should see some very nice, measurable size increases. And, it will be permanent!
Don't Buy
The Cheaply Made Equipment


The fact is:  All of these devices are relatively inexpensive and vary in price by only $200. Some of the very best penile traction devices in the world can be purchased for under $300.

If you can have one of the best in the world for under $300, why gamble on injuring your shaft just to save $100 - $200? It's not worth the risk.

By "Cheap Equipment" I mean those $100 devices that are poorly made.

Yes, the terrible ones look just as nice in the advertisements. I know that. That's why they are successful advertisements.

There are actually 23 different penis traction devices out there (by my most recent count). And, yes, they all seem pretty much the same from the ads. I don't want you to be fooled into buying a dangerous one.

Some are made with inferior materials. The springs are poor. The frames are weak. They can break on your shaft, puncture it, cause blood vessels to pop, and cause possible permanent damage to your shaft.

Is that risk worth saving $100? I hope not. Just don't write me a nasty letter if you buy one of those and it injures you.

So which are the good ones?
What Do I Like Best?


There are only two manufacturers at this time that make devices that meet all of my own personal requirements for Safety AND Effectiveness.

Just two. Both of these companies make what I feel are the best penis traction devices available. Either one will do the job in the best way possible. You don't need both.

These are the devices made by Quick Extender Pro and Pro Extender.

Both are:


Made with medical grade materials


Rated as class 1 medical devices


Guaranteed to work for you or your money back


Yes, they both have a full 6 month money back guarantee if you don't get results.
Conclusion


If you've tried them, I'm sure you already know you'll never increase your true length with pills, patches, creams, tonics, etc...

You have learned the horrible risks and possible hazards of pulling your shaft too hard or incorrectly. No one wants those consequences. And, you don't have to risk them.
So, is real safe permanent penis lengthening truly possible? Lengthening with permanent measurable results?

Yes. It definitely is!

Correct traction is the #1 Safest and Most Effective penis lengthening method in the world.


Correct penile traction is medically endorsed and recommended


Correct penile traction is the Safest and Most Effective method of penis lengthening


Correct traction is Guaranteed to work for you *

* with these devices



Correct penis traction may be just what you have been looking for!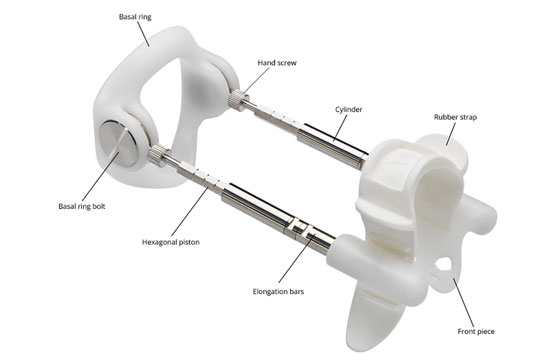 high quality traction for penis lengthening
Be Well.....

~ William